This past week has been Kids Clothes Week, over at
elsie marley
! The challenge was to spend one hour every day working on clothes for the kids. I have been cheerfully participating - my kids have really been in need of some new clothes to carry them into the cool fall season. I'm posting the work of three days in one post, because I bought a new camera (imagine a huge choir singing "hallelujah!") but it didn't get here until today (Thursday) so I couldn't take pictures. My old camera has finally finished biting the dust. I couldn't even see any picture I took with it until I uploaded it onto the computer. And forget about adjusting for focus, lighting, etc. Hooray for my new
Fuji S1500
. :)
Also, every item I've worked on so far this week has been something that I have pinned on
Pinterest
. So this also counts toward the Pin-Did challenge at
The Modern Marigold
. This challenge is to once a week actually
do
something that you have pinned on Pinterest. What a novel idea!
Monday:
Audrey needed new leggings. She has so many cute little dresses, and with the weather getting cooler (we can see snow on the mountains!) leggings are the perfect thing to keep those cute little legs warm. I used the tutorial from
make it & love it
(pinned
here
) to make some super simple leggings. It's such a simple pattern that I was able to make four pairs in part of an evening. Now those little legs will stay warm when Audrey is dressed up for church. Or wherever. :)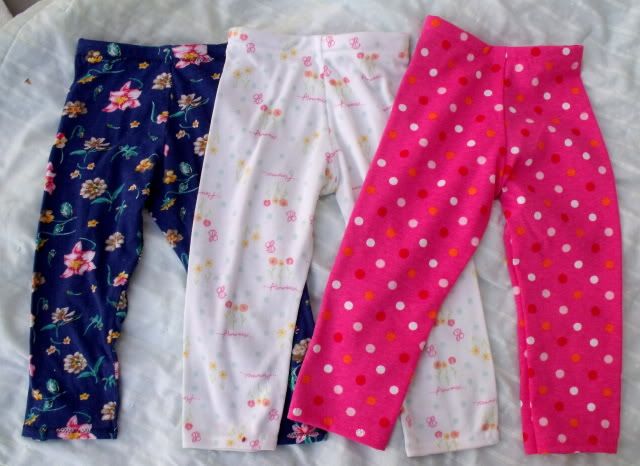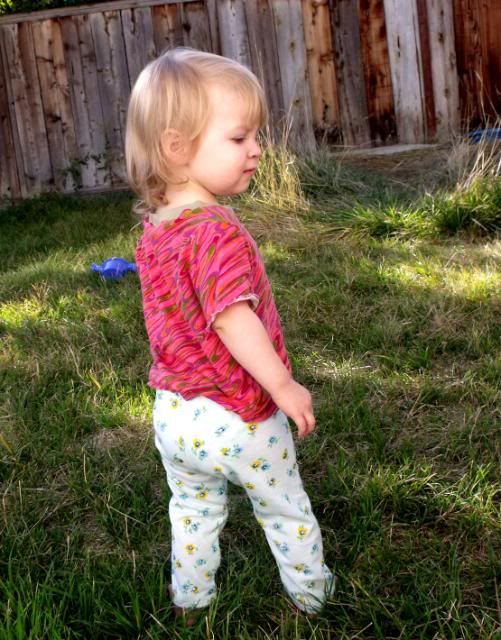 Tuesday:
I headed in a different direction on Tuesday - crochet. Using this pattern from
Christina's Crochet Haven
(pinned
here
), I made a darling sweater coat for Zaylee. She loves wearing sweaters, and this one just looked so cute and fun. I didn't have enough of any one colorway to do the whole sweater, so I ended up using three different skeins - one for the top of the bodice, one for the bottom of the bodice, and one for the sleeves. I actually really like the way it turned out. Besides, color blocking is a pretty trendy look right now, so I can probably get away with telling people I did it on purpose.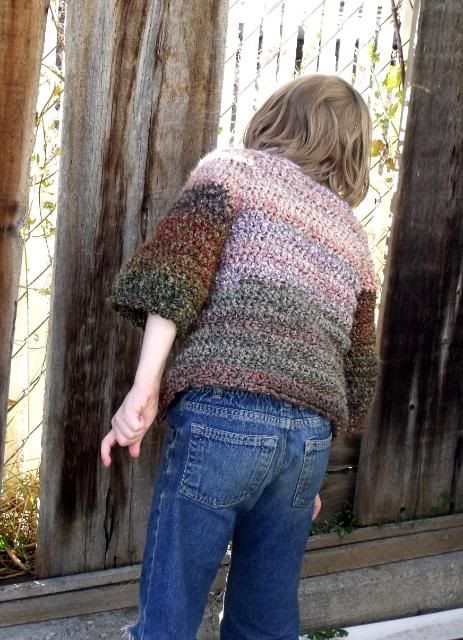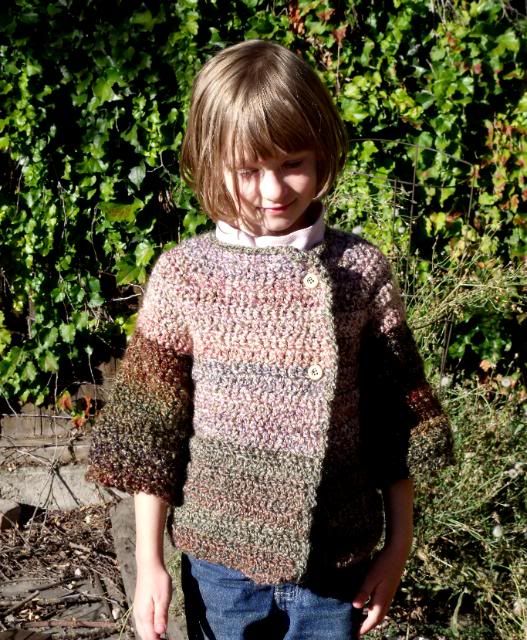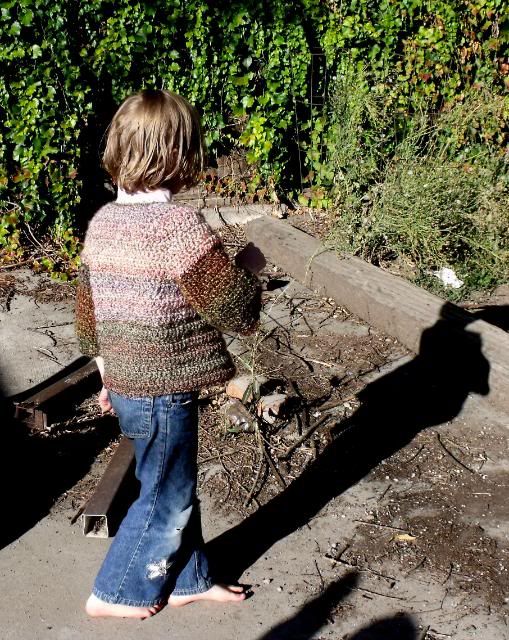 Just a quick note: I love working with Lion Brand Homespun. It's so soft and chunky, and very comfortable. And the mild color gradations are just so fun and so pretty. Plus the texture is great for hiding little mistakes (nothing too major, just wonky tension and stuff like that). I always keep an eye out for it at thrift stores, because I'm too cheap to buy it retail. But when I do find it, it's like I've found a pirate's treasure, that's how excited I get. I just really like this yarn.
Wednesday:
Thomas' turn to get in on the KCWC action. I recently got my little guy a few new dress shirts for church. Naturally this led to the desire to make new ties to go with his new shirts. I loosely followed the tutorial to make a skinny tie from
see kate sew
(pinned
here
). I didn't follow the pattern/tutorial exactly, because I wanted the ties to be a little bigger. I went ahead and made several ties, assembly line style, so we can have a variety to choose from each week. I love dressing up my kids, it's so fun.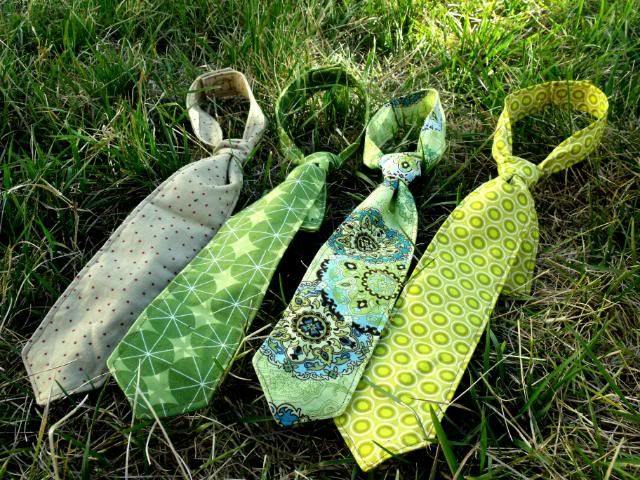 Also linking to:
Feelin' Feminine Friday
at
The American Homemaker
friday fun finds
at
kojodesigns