I love toile. It's one of my favorite fabric designs. However, it tends to be one of the more expensive designs as well. So I was super excited to find a red and white toile fabric remnant in the discount bin at Wal-Mart the other day. I snatched it up, excited to use it on something pretty.
Then I remembered that I had a couple of ugly throw pillows sitting in the closet waiting to be pretty-fied. I covered one with the toile. I wanted to showcase the pattern on the fabric, so I kept the pillow very simple.
The other pillow I covered with a lovely dark red fabric, and embellished with a ruffled lace heart.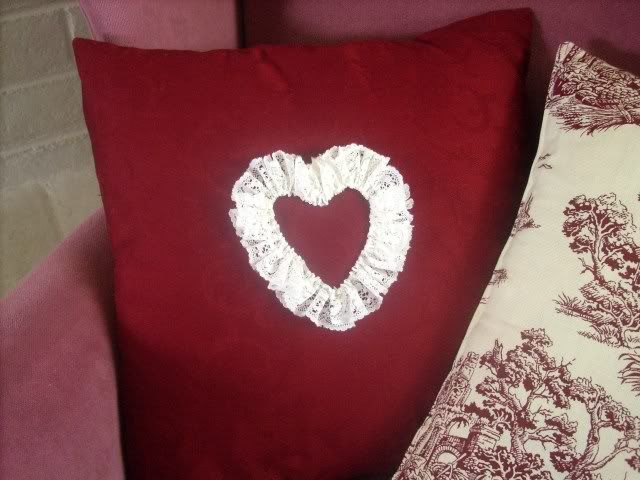 I love the effect of the pillows on my pretty pink wing back chair.
Such a lovely romantic chair now! This is the extent of my Valentine's Day decorations right now, I hope to add more in the next little while.